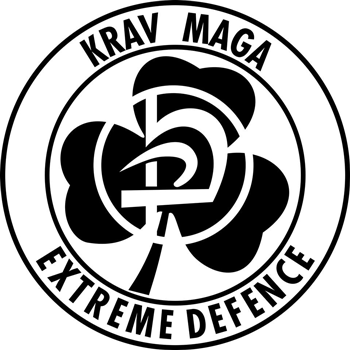 About Us
Krav Maga Extreme Defence is a self defence school located in Dublin 8. We teach self defence classes for adults in the Israeli developed system of Krav Maga.
We are an official licensee of the Krav Maga Worldwide organization. The techniques that we teach in our self defence classes all come from the Krav Maga Worldwide curriculum. Our instructors regularly attend international Krav Maga seminars and continuously work on improving their skills. If you want to learn how to protect yourself, increase your fitness level and train in a professional and friendly atmosphere - you came to the right place. We are also fully qualified to organise exams and grade students (currently up to green belt, level 3).
We teach self defence classes of Krav Maga in the evenings on most weekdays. New students are welcome to join us on Mondays/Thursdays at 8pm or Fridays at 7pm.
Krav Maga Extreme Defence school is situated very close to Dublin's city center, only around 15 minutes walk from O'Connell Street and less than 5 minutes from the Christ Church Cathedral.
The Origins of Krav Maga
Krav Maga is an Israeli self defence system that is taught to both civilians and military/police forces around the world. The literal translation of the name Krav Maga from Hebrew is "contact combat".
Krav Maga was founded in late 1930's by Imi Lichtenfeld, who lived in the Czechoslovak city of Bratislava at the time. He was a wrestling instructor and held a champions title in boxing, wrestling and gymnastics. When the local Jewish communities started getting harassed by Nazi supporters and anti-Semites Imi became the leader of a group of Jewish martial artists (boxers and wrestlers) who fought back to protect their people. He used his fighting experience to develop a combat system that would work on the street, where there were no rules nor referees.
He later escaped Bratislava in 1940 and moved to the Middle East, where he continued training people in self defence and hand to hand combat. After the State of Israel was founded he joined the Israeli Defence Forces and started teaching Krav Maga to soldiers of the IDF. He also continued improving the system.
When Imi retired from the military he opened a school of Krav Maga for civilians. The first course was taught in the famous Wingate Institute in Netanya, in 1971.